How Will SEO For Lawyers and Law Firms Be Affected By Artificial Intelligence (AI)?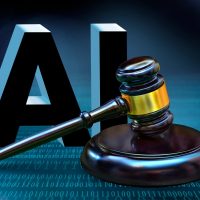 Artificial intelligence (AI) will have a significant impact on search engine optimization (SEO) for lawyers and law firms. Here's how AI can affect SEO in the legal industry:
Improved Search Results: AI-powered search algorithms, such as Google's RankBrain, utilize machine learning to understand user search queries and deliver more relevant and accurate search results. As AI algorithms continue to evolve, they will become better at understanding the nuances of legal queries, enabling more precise matching of search intent with legal content.
Natural Language Processing (NLP): NLP, a subset of AI, allows search engines to understand the context and meaning behind user queries. This capability helps search engines provide more accurate results, even for complex legal questions. Lawyers can optimize their website content by incorporating natural language and conversational keywords that align with how people search for legal information.
Voice Search Optimization: The rise of voice assistants like Siri, Alexa, and Google Assistant has increased the importance of optimizing for voice search queries. AI-powered voice assistants use natural language understanding and AI algorithms to process voice queries and provide relevant answers. Lawyers can adapt their SEO strategies by targeting long-tail conversational keywords and structuring their content to provide concise, informative answers to common legal questions.
Featured Snippets: Featured snippets are concise, direct answers that appear at the top of search engine results pages. AI algorithms play a significant role in determining which content gets featured. Lawyers can optimize their content by structuring it in a way that answers common legal queries clearly and succinctly, increasing the chances of being featured and improving visibility in search results.
User Experience Signals: AI algorithms consider various user experience signals to determine the relevance and ranking of websites. Factors such as website loading speed, mobile responsiveness, user engagement metrics, and overall user satisfaction play a crucial role in SEO. Lawyers should ensure their websites are optimized for a seamless user experience, providing fast-loading pages, easy navigation, and engaging content to enhance SEO performance.
Local Search: AI-powered algorithms increasingly emphasize local search results, especially for law firms serving specific geographic areas. Lawyers can optimize their SEO efforts by including location-specific keywords, ensuring accurate and consistent business information across online directories, and leveraging online reviews to improve local search visibility.
AI-Powered SEO Tools: AI-driven SEO tools can assist lawyers in optimizing their websites and content. These tools use AI algorithms to analyze data, identify keyword opportunities, suggest content improvements, and track SEO performance. Lawyers can leverage these tools to gain valuable insights and make data-driven decisions to enhance their SEO strategies.
To stay ahead in the evolving landscape of SEO for lawyers and law firms, it is essential to keep up with the latest developments in AI and SEO practices. Lawyers should adapt their content strategies to align with AI-powered algorithms, focus on providing valuable and informative content, and optimize their websites for a seamless user experience. Embracing AI-powered SEO tools can also help lawyers gain insights, automate tasks, and improve their overall SEO performance.
Contact our Legal Marketing Specialists to learn how your law firm may already be affected by AI and how you can stay ahead of your competition by leading the charge!